The Advantages of Buying in a New Construction Home
Posted by Jake McClure on Monday, February 6, 2023 at 7:00 AM
By Jake McClure / February 6, 2023
Comment
The Advantages of Buying in a New Construction Home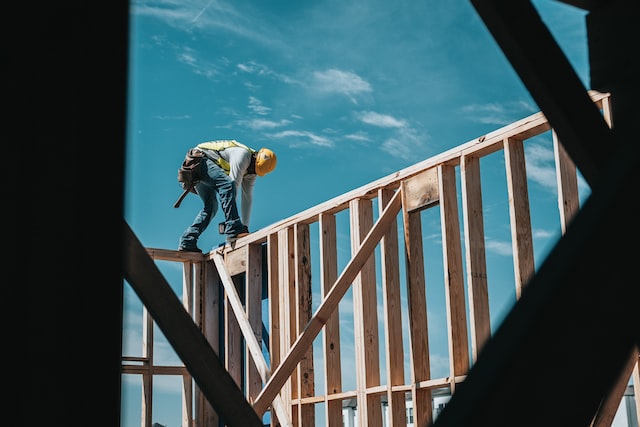 Buying a new construction home is an exciting experience for many potential homeowners. Not only can you design the home to fit your vision, but purchasing a new construction also has many other benefits that make it an attractive option for those looking to invest in their own home. Let's take a look at some of these advantages!
Energy Efficiency
One of the most alluring benefits of buying a new construction home is that it is often much more energy efficient than older homes. New constructions are usually built with modern materials and techniques, which helps to ensure that they are tightly sealed and insulated against air leaks and drafts. As a result, they require much less energy to heat and cool, which translates into lower electricity bills each month. That means more money in your pocket just by living in your new construction!

Modern Amenities
New constructions also come with all sorts of modern amenities that older homes simply don't have. For example, many come equipped with smart home technology that allows you to control lighting, temperature, security systems, and more from any device connected to the internet. This can be incredibly convenient for busy households looking for ways to save time on mundane tasks like setting timers or controlling the thermostat from outside the house.

Customization Options
When you buy a new construction in the earlier phases of construction, you get the opportunity to customize it exactly how you want it from the ground up. From flooring options to cabinet colors and beyond, you get to pick how everything looks and works so that it perfectly suits your needs and tastes. This is especially helpful for those who want their homes to look unique or have specific needs or requirements when it comes to their living space.
Buying a new construction home certainly has its advantages over buying an existing house or building one yourself from scratch. With energy efficiency savings, modern amenities, and customization options at your disposal; there's no reason why investing in a new construction shouldn't be considered as an option if you're looking into buying a house anytime soon! Get started and start exploring New Construction Homes for Sale! If you're ready to take advantage of all these benefits today, contact your Realtors at Burling Square Group right away! They can help guide you through every step of the process so that you can find your dream home without any hassle or worry!
About the Author: Jake McClure is a licensed real estate broker, REALTOR, and the group leader of the Burling Square Group - Your North Shore Chicago Real Estate Experts! Burling Square Group is a division within Fulton Grace Realty.